Personal Improvement
CHANGE YOUR MIND & CHANGE YOUR LIFE!
Stress Management • Anxiety • Fear • Phobias • Anger • Sadness •
Depression • Obsessive Thoughts • Worry • Grief • Loss • Success • Motivation •
Pain Management • Sports • Public Speaking • Resolve Past Life Issues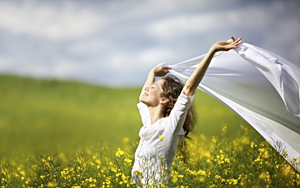 Personal sessions are designed to utilize a combination of very relaxing methods to help you create the positive changes you desire. You will experience Hypnosis and Thought Field Therapy to help dissolve negative thoughts, feelings and emotions. Applied Kinesiology, or muscle testing, is used to quickly access and help resolve negative thoughts or emotions related to the root cause of fear, stress or anxiety. You will also enjoy a wonderfully relaxing hypnosis session which will be recorded on CD or MP3 for you to use at home to maintain these positive feelings. Diane will teach you to how to use Thought Field Therapy as well as self-hypnosis. As with all personal changes and goals, as individuals vary results may vary as well.